A dapper dressing, bow-tied mentor of mine, Mick, gave me a heads up on a Wall Street Journal article I missed, "A War on Good Taste".  Published the 31st of December, it was a good reflection of what 2010 did to food and I can see 2011 is coming at us in pretty much the same vein.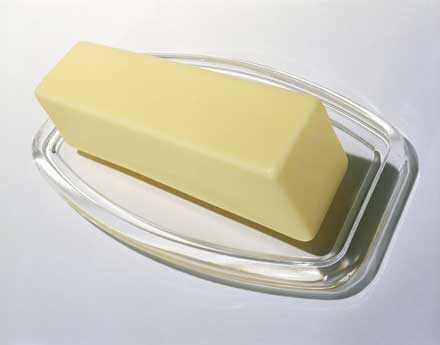 Author Eric Felten points out that we've deified all things low fat, low calorie, and likely low taste.  On the flip side, any cookbook (or chef) with an ounce of fat, we've demonized. Good. Bad. Black. White. Poisonous. It drives us dietitians crazy. There are no single foods that make or break a healthy diet. There are some foods we should consume more often and some less often; there are some cooking methods that we should employ routinely and others we should limit. How easy is that?
The more we legislate, the more restrict, the more we pull on that elastic band of our inborn appetite, the more it flies in the opposite direction. Our band loses control and loses its shape. Listen to your body and you'll know when you're hungry and you'll know when you're satisfied.
A terrific study published in the Journal of Consumer Research, "When Healthy Food Makes You Hungry" in October 2010 concluded that as we impose healthy food on individuals, their appetites increase. Putting external controls on eating (Mayor Bloomberg and Mrs. O. are you listening?), the natural result is actually to increase consumption.
Make friends with your food, it should be one of life's pleasures. Trust yourself. Trust your appetite to,
Be well,
Marcia